Filter by Category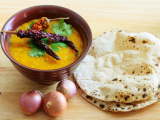 International

Flatbreads
with Chris Toy

Dec 3, 2018 at 5:30 pm

, runs for 1 week
Indian Roti, Greek Pita, Navajo Frybread, Mexican Tortillas, and more! Come roll, press, and fold quick tasty flatbreads from around the world. You'll get to taste the fresh breads along with th...
Will run
Getting Paid to Talk – Intro to Voice Acting
with Voice Coaches Staff

Nov 27, 2018 at 6:30 pm

, runs for 1 week
Have you ever been told that you have a great voice? This exciting class will explore numerous aspects of voice-over work for television, film, radio, audio books, documentaries and the Internet in yo...
Will run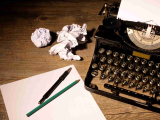 Creative Writing Workshop - Session 4
with Elizabeth Potter

Nov 28, 2018 at 1 pm

, runs for 4 weeks
This ongoing workshop offers participants an opportunity to get the creative juices flowing, overcome the internal critic, and let heart and soul flow out onto the page! Just as importantly, it also p...