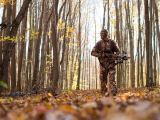 Hunter

Safety

Online Class Jefferson
with Reggie Read

Mar 29, 2018 at 5:30 pm

, runs for 1 week
.... It covers the history of crossbows, responsibility and ethics, shooting and handling, laws and
safety
, and special concerns. A test will be administered and certification awarded.
Hunter

Safety

Online Class Jefferson
with Glenn Riker

Apr 5, 2018 at 5:30 pm

, runs for 2 weeks
...lls and exam sessions. Students must also bring the voucher to the first class. Please visit www.
hunter
-ed.com/maine to complete the free online portion of the course. Registration and payment are req...