Filter by Category
Registration Unavailable
Small
Business

Accounting & Finance: What You Need to Know to Succeed
with Michael Leonard

Sep 26, 2017 at 4 pm
, runs for 6 weeks
Starting a new
business
, or contemplating doing so? Want or need to improve the financial management of an existing small
business
? This course will focus on the essential things students need to know...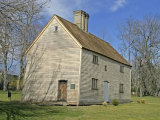 A Field Course in Old Houses
with Les Fossel

Oct 4, 2017 at 6:30 pm
, runs for 6 weeks
...ible.
Les Fossel is one of Maine's foremost experts on early buildings. His award-winning
business
has specialized in preserving our early buildings for 36 years. He has lectured throughout Main...
Course will run
Babysitters Training Course
with Ericka Fairfield

Nov 10, 2017 at 9 am
, runs for 1 week
...dling of emergency situations, behavior management, safety for the sitter, and babysitting as a
business
. Students should bring a lunch and a snack. Please do not bring any electronics or phones. For ...
Course will run