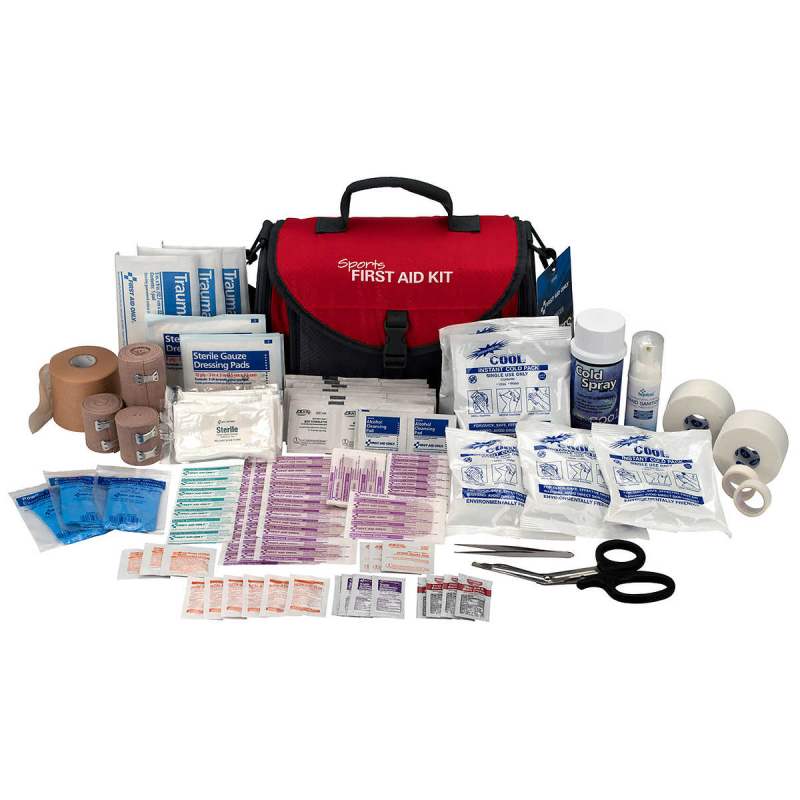 Standard First Aid, CPR, AED
with Andrew Eckman
$7900
Cardiopulmonary resuscitation (CPR) is a technique to keep oxygenated blood flowing to vital organs of the body – especially the brain and heart – after cardiac arrest. Coupled with appropriate use of an Automated External Defibrillator (AED), many victims of sudden cardiac arrest may recover with minimal or no after effects. This course will teach participants the skills necessary to save a life: CPR/AED for adults, children and infants, and how to deal with heart attack/cardiac arrest, stroke and choking. The First Aid component teaches participants to recognize and care for sudden illnesses like anaphylactic shock (severe, life-threatening allergic reactions), head and spinal injuries, chest and abdominal injuries, diabetic emergencies, poisoning, bites and stings, musculoskeletal injuries, bleeding control, burns, heat and cold emergencies, and seizures.
This is a "lay responder" or "community" level course, suitable for the general public, as well as occupations such as Adult or Child Care Providers, Driver Education/Motorcycle Rider Instructors, Maine Guides, massage therapists, etc. Participants successfully completing the program will receive a two-year certification in these skills.
This program has been approved for Child Care and Adult Care Providers (ME DHHS), Driver Education/Motorcycle Instructors (ME BMV), Maine Guides (ME IFW), and maritime licensing (USCG). The program meets or exceeds all applicable medical and/or OSHA guidlines.
Andrew Eckman has been involved in Emergency Services since 1975, and has served as a police officer, firefighter, Emergency Medical Technician, emergency manager, and disaster manager. He has been a medical instructor for more than 25 years.
Code: 6200.11.0.218.12.158543
Mar

6

-

13th

,

2018

Tue

for

2 weeks

from

6:00 - 9:00 pm
Medomak Valley High School
320 Manktown Rd.
Waldoboro, ME 04572 Get directions