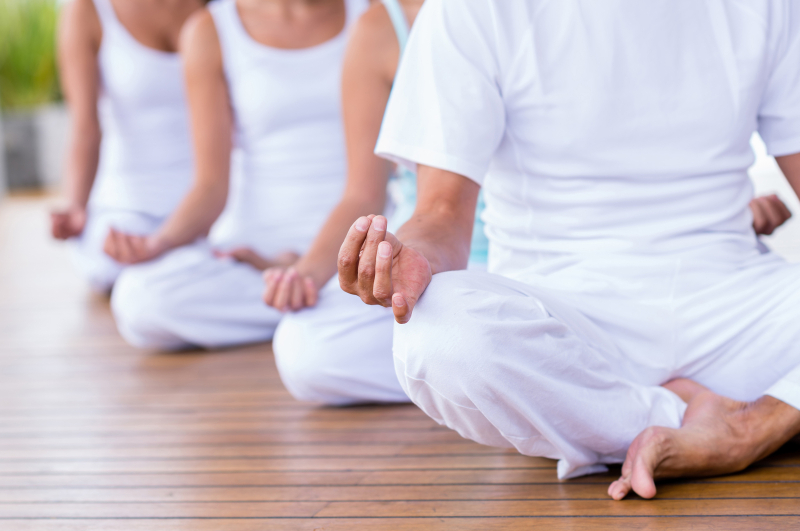 Mindfulness Meditation
with Ed Noyes
$500
Please note the new date for this course is Wednesday, April 4 as the original date of Wednesday, March 14 class was cancelled due to snow.
Learn the basics of deep mindfulness meditation and begin practicing at home on your own, right away. Studies have shown that mindfulness meditation reduces stress, increases mental clarity, improves emotional composure, and enhances creativity. It's a simple and natural ability anyone can learn.
It's like learning to ride a bike. If you follow the step-by-step instruction and practice at home, you will achieve a profound relaxation response and you will have a lifelong skill you can use wherever and whenever you want. During the class we will use some powerful techniques so you can experience the deep relaxation that is possible with mindfulness meditation.
The method you will learn was specifically designed to fit mindfulness meditation into your already busy life. It does not require you to rearrange your life. It is mindfulness for the modern world! (Please, no coffee or other stimulants before class.There is no philosophical or religious doctrine involved in learning this technique.)
Ed Noyes is a student of traditional meditation. Through his practice he developed the Emergent Meditation method for mindfulness meditation. He also writes the EM Blog at emergentmeditation.com.
Code: 6300.11.0.218.12.158617
Apr

4th

,

2018

Wed

for

1 week

from

6:00 - 8:00 pm

Will run
CLC Adult Education Office
767 Main St.
Damariscotta, ME 04543 Get directions