Filter by Category
Workforce Training
Resume and Cover Letter Writing
with Workforce Solutions Staff

Oct 10, 2023 at 9 am
Your resume is literally the first impression you make with a potential employer, so a great resume equals a great first impression! Attend this workshop and learn resume writing tricks that will catch an employer's attention and get you an interview. You can create a resume that will get the results you want! Join us and we will show you how.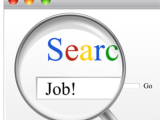 Job Search and the Internet
with Workforce Solutions Staff

Oct 17, 2023 at 9 am
Once you have crafted an effective resume the next step is to job search. Today that is largely done online, with dozens of job search sites at your fingertips. Join this workshop for a day of exploring and we will help you learn about the different sites and how to navigate them. This workshop is designed to get you started on your journey to success!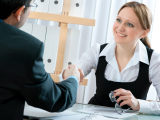 Effective Interviewing Skills
with Workforce Solutions Staff

Oct 24, 2023 at 9 am

, runs for 1 week
Gain the confidence you need to ace that interview and get the job! The key is to go in prepared! In this interviewing workshop, we will discuss various interview preparation techniques, practice commonly asked questions, and learn to avoid some common interviewing mistakes.