Filter by Category
Home & Family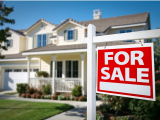 Navigating Real Estate Transactions for Buyers and Sellers
with Realty Group Lash

Oct 10, 2017 at 5:30 pm
, runs for 1 week
Are you currently in the market for or thinking about buying or selling a home? This class will be an open forum to help answer any questions you might have about the process, Let the professionals of Lash Realty Group guide you! For more information visit www.lashrealtygroup.com.
Navigating the Probate Process in Maine
with James Gallagher, Esq.

Oct 3, 2017 at 6:30 pm
, runs for 6 weeks
This course will explain the basics of wills and trusts and their differences; the process of administering the estate of a descendant who dies without a will, and the process of probate of a valid will or other testamentary instrument including how to open and close such an estate and some of the tax consequences associated with a decedent's estate.
Guest speakers include the Lincoln County Judge of Probate, the Register of Probate and a CPA who will discuss the tax aspects of an estate.
James W. Gallagher is a member of the Maine and Federal Bars. He has practiced Law in Lincoln County since 1977. While his practice has always been a general practice, working in all areas of the law, in recent years he has spent the major part of his practice in the area of Wills, Estate Planning and Probate Administration.